LD5523P

Multi-Mode PWM Controller of Flyback with Integrated BNI/BNO and Protection

In order to enhance the efficiency performance, the LD5523P/Q integrates the multi-mode PWM controller, which consists of Quasi-Resonant (QR) PWM control for light load condition and peak load mode for heavy load condition. Moreover, the QR controller not only gains the system performance, but also brings the worse EMI capability, while the frequency swapping function of LD5523P/Q can reduce the EMI emission of SMPS and helps the power circuit designers to simply deal with EMI filter and saves several component and developing time.
The LD5523P/Q is implemented in SOT-26 package, and includes the comprehensive protection function, such as Over Power Protection (OPP), Over Voltage Protection (OVP), Output Short Circuit Protection (OSCP) and internal Over Temperature Protection (OTP). Furthermore, the programmable brown-in/out protection is built-in.

Features
Secondary-side feedback control with quasi-resonant + peak load mode operation
Low Startup Current (<1mA)
0.285mA Ultra-low operating current at light load
Current Mode Control with Cycle-by-Cycle Current Limit
Green Mode Control
UVLO (Under Voltage Lockout)
LEB (Leading-Edge Blanking) on CS Pin
VCC OVP (Over Voltage Protection)
Adj. OVP (Over Voltage Protection) on FB pin.
Adj. UVP (Under Voltage Protection) on FB pin.
Adjustable Brown in/out on FB pin.
OPP (Over Power Protection)
External OTP (Over Temperature Protection) on CS Pin
Internal OTP (Over Temperature Protection)
SDSP (Secondary Diode Short Protection)
Gate Source/Sink Capability: 280mA/-500mA @ output pin with 33nF capacitor.
---
Applications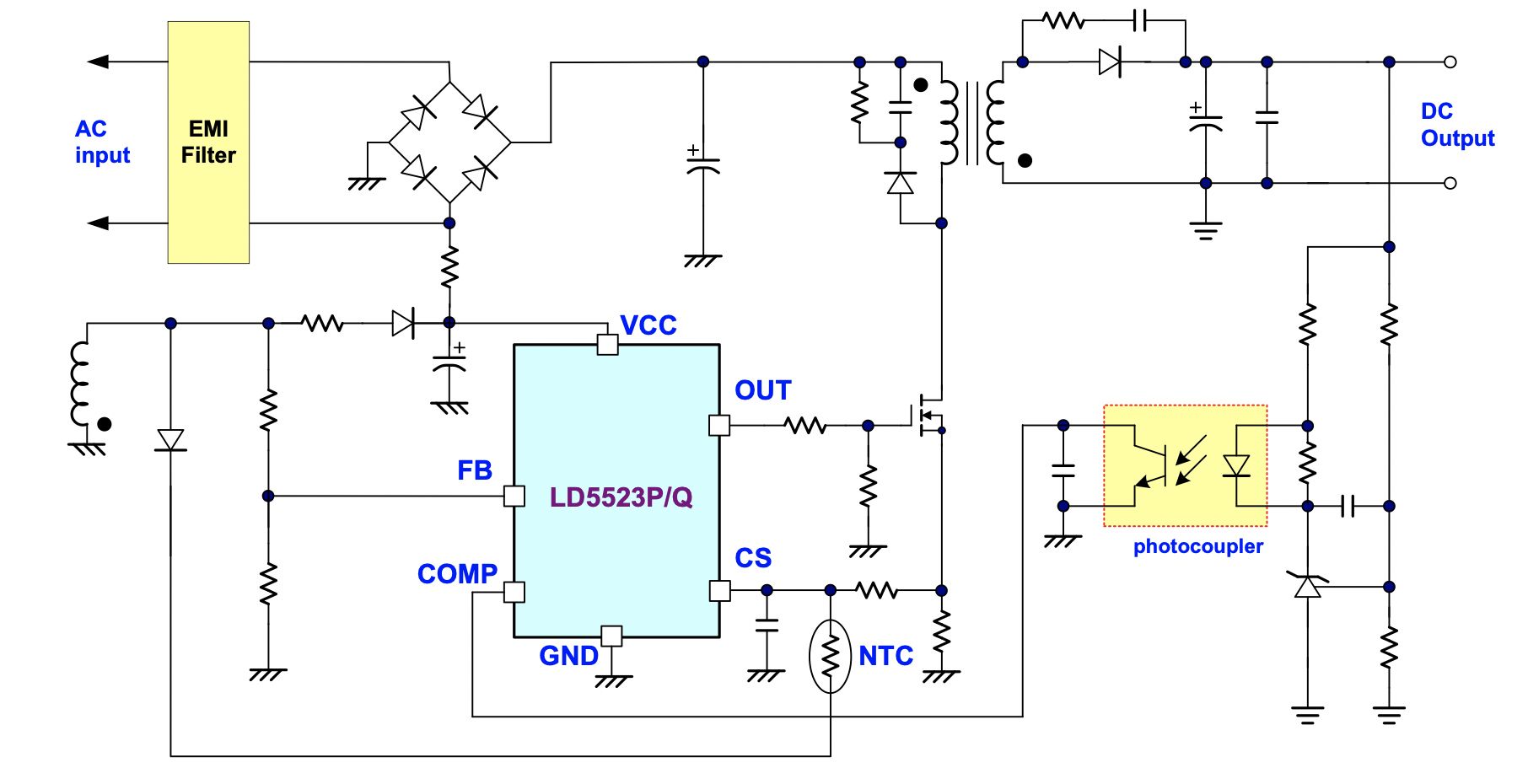 ---